Location fat bike électrique // Electric fat bike rental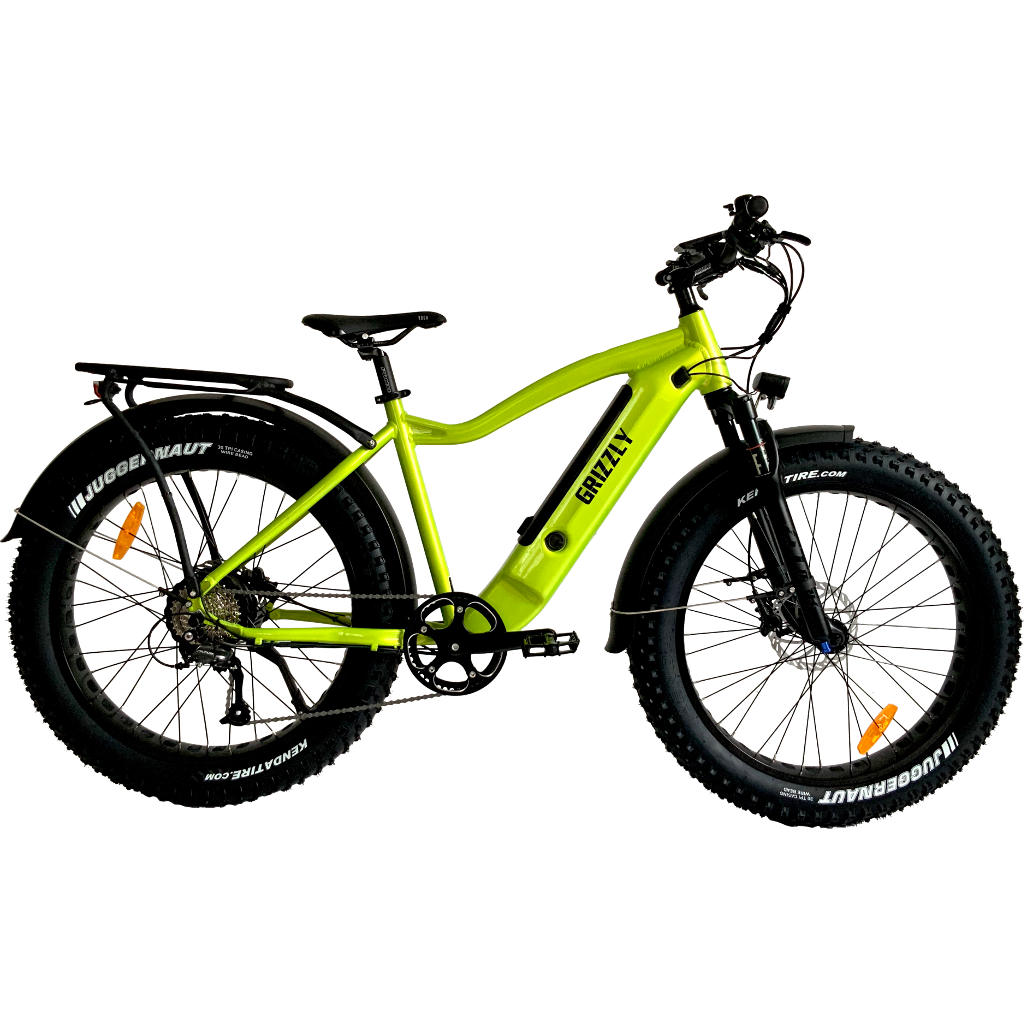 Trvanie: 4 Hodín (cca.)
Poloha: Saint-Laurent-de-l'Île-d'Orléans, Québec
Kód produktu: PTYEGE
*** For English please scroll down ***
Balade libre en Fat Bike électrique

Location de 4 heures

Pédaler avec facilité grâce à l'assistance électrique

Itinéraire à suivre proposé

Dégustez des produits du terroir et prenez des photos grandioses tout au long de votre chemin
INCLUS
Fat Bike électrique avec casque

Consignes de sécurité détaillées

Itinéraire à suivre proposé




Stationnement gratuit pour votre véhicule
NON INCLUS
Transport à partir de votre hôtel; il y a une navette entre le Vieux-Québec et l'île. Visiter www.quebecbustour.com pour tous les détails.
À SAVOIR

Location de 4 heures vous permettant de visiter le village de Sainte-Pétronille sur une boucle de 24km (14,9 Mi) si vous souhaitez visitez d'avantage l'île, vous pouvez ajouter une option "location prolongée".

Il n'y a pas de piste cyclable sur l'Île d'Orléans, vous roulerez sur l'accotement sécuritaire de la route

Vous devez être capable de conduire un vélo (régulier) et être assez grand pour enfourcher un vélo pour adulte.

Âge minium requis : 12 ans

Location prolongée disponible en option

Location jusqu'au lendemain matin disponible en option

Prévoyez des vêtements appropriés pour une activité extérieure: Manteau coupe-vent, chaussures fermées, foulard et gants, surtout au printemps et à l'automne

Sac de vélo pour vos achats supplémentaires disponible pour 8 $ CAD

Merci d'arriver 30 min d'avance.
Récupérez votre vélo électrique au Motel Île d'Orléans, à proximité du pont de l'île.
En arrivant, vous obtiendrez une explication détaillée du fonctionnement du fat bike électrique et vous pourriez l'essayer en toute sécurité dans le stationnement. Ces pneus larges fournissent un maximum de stabilité en roulant et l'assistance électrique puissante vous supporte dans les côtes et vous aide à rouler jusqu'à 24 km/h! Vous obtiendrez également un parcours à suivre proposé avant de partir sur la route.
Dégustez du vin et des petits fruits à la ferme, visitez la chocolaterie et arrêtez-vous aux boutiques vintages. Amusez-vous en pédalant l'île avec tant de facilité ! Tout au long de votre trajet, admirez le paysage paisible et la vue sur le fleuve St-Laurent. Prenez autant de magnifiques photos que vous voulez !
De retour au Motel Île d'Orléans, la terrasse ensoleillée nous invite à savourer des bières locales avant de quitter cette île enchanteresse. (Optionnel) Quelle journée active et amusante; elle nous restera en mémoire pour toujours!
-------------------
Electric fat bike ride at your own pace

Rental is 4 hours

Easy cycling - You never had so much fun cycling up a hill!

Taste local products and take plenty of fabulous pictures along your way
INCLUDED
Electric fat bike with helmet

Detailed safety briefing

Suggested course to follow




Free parking for your vehicle
NOT INCLUDED
Hotel pickup and drop-off - There is a shuttle bus from the Old Quebec to Ile d'Orleans. Visit www.quebecbustour.com for all details.
GOOD TO KNOW
A 4-hour rental allows you to visit the village of Sainte-Pétronille on a 24km (14.9 Mi) loop. If you wish to visit more of the island, you can add an "extended rental" option

There's no bike paths on Ile d'Orleans, you'll ride on the road's shoulder

You should know how to ride a (regular) bike and be tall enough to fit on an adult's bike

Minium age required : 12 years old.

Extended rental available in option

Overnight rental available in option

Please make sure you dress appropriately for this activity: windbreaker, closed shoes, scarf and gloves, especially in spring and fall.




Cycling bag for your personal belongings or additional shopping available on-site for 8 $ CAD




Please arrive 30 min in advance
Acquire your rental bike at the Motel Ile d'Orleans, close to the island's bridge.

Upon arrival, you'll get a detailed safety introduction and you may try your electric fat bike in the parking lot. It's heavy frame and large tires provide maximum stability on the road and the powerful electric assistance supports you up to a speed of 24 km/h / 15 mi/h! You'll also be given a suggested course to follow, before heading onto the streets.

Taste wine and berries at the farm, visit the chocolaterie and stop at a vintage boutique. Enjoy yourself while cycling the island with ease! All along your way, enjoy the peaceful scenery and views on the St-Lawrence River. Take plenty of fabulous pictures!

Upon return at the Motel Ile d'Orleans, you may enjoy local beers on the sunny terrace. You'll leave beautiful Ile d'Orleans with long lasting memories of a fun and active day!